The Microbial World:
Facial eczema of sheep

Produced by Jim Deacon
Institute of Cell and Molecular Biology, The University of Edinburgh
(All images supplied by Dr Eric McKenzie, Mt Albert, New Zealand)
Facial eczema is a condition found in sheep, and sometimes cows, in parts of New Zealand, Australia and South Africa. It is caused when the animals graze pasture grasses that are heavily contaminated with spores of the fungus Pithomyces chartarum. These spores contain a toxin, sporidesmin, which is absorbed from the gut and passes to the liver. There it causes damage to the liver, and scarring and blockage of the bile duct.
As a result of this liver dysfunction, chlorophyll absorbed from the gut is not completely metabolised and excreted. Instead, the partial breakdown products of chlorophyll, including phylloerythrin, enter the bloodstream. Where the surface capillaries of the skin are exposed to light - for example on the face or sheep or on the udders of cows - these photoactive compounds cause blistering of the skin. Hence the common name for this condition - facial eczema.
Below: scabbing on the face of an affected sheep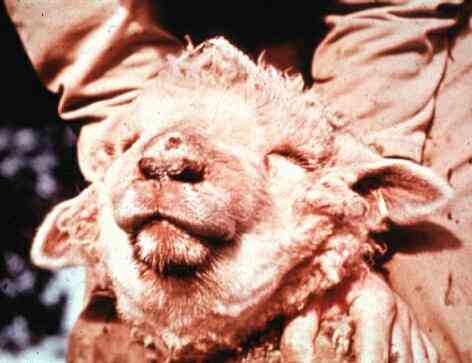 Below: scabbing and sores on the exposed udder of a cow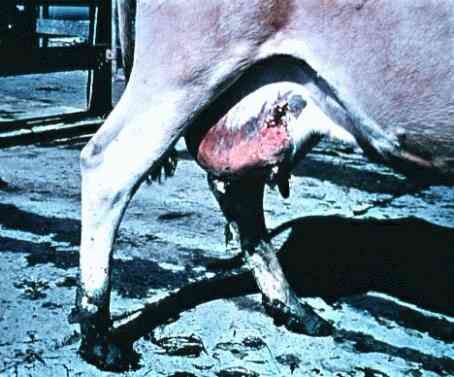 Below: liver of a healthy sheep (bottom) compared with two livers from affected sheep (top). The affected livers are small and show much finrous tissue, which is absent from the healthy liver.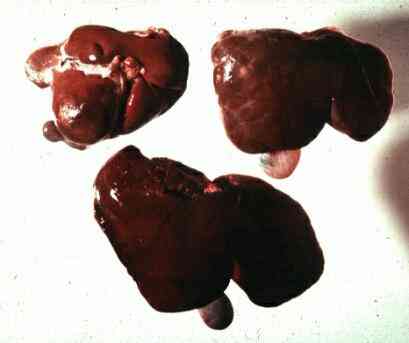 Below: spores of Pithomyces chartarum. The individual spores are shaped like hand-grenades; they are darkly pigmented and each has several cells. These spores contain the toxin sporidesmin.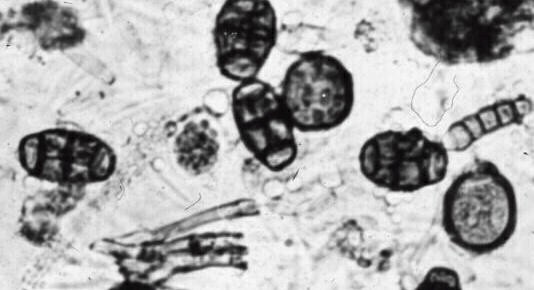 Below: a simple sporetrap designed for detecting Pithomyces spores. It is used like a vacuum cleaner, with beaters on the underside, which disturb the spores on the grass. Then the air containing the spores is sucked up and impacts onto a sticky tape, which can then be examined to count the spore numbers in a given volume of air. The image above shows an example of a sticky tape with spores of Pithomyces. For other examples of spore traps see air-sampling methods.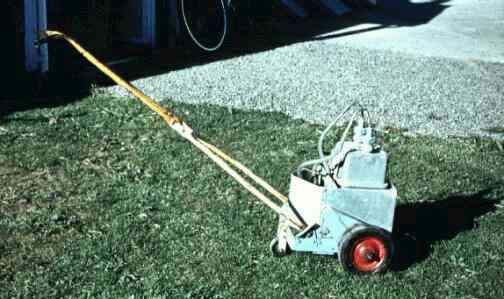 Back to airborne microorganisms?