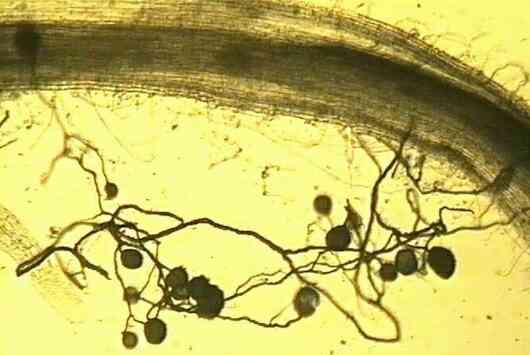 Part of a clover root (upper part of the image) naturally infected by an arbuscular mycorrhizal fungus. The image shows part of the external network of fungal hyphae, bearing several large (up to 1 mm) spores of the fungus.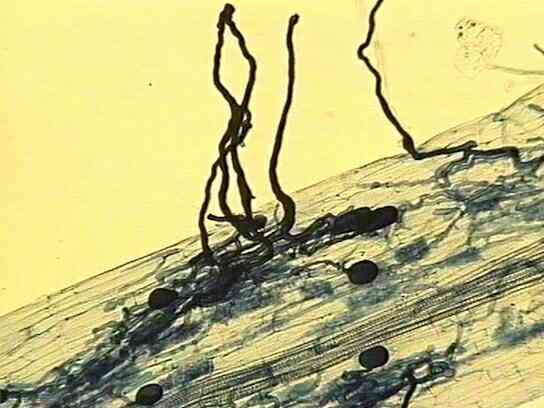 Higher magnification of a similar root treated with hot alkali to destroy the plant cell contents, then stained with trypan blue to the fungal structures. Some hyphae are seen radiating from the root surface, others are within the root tissues.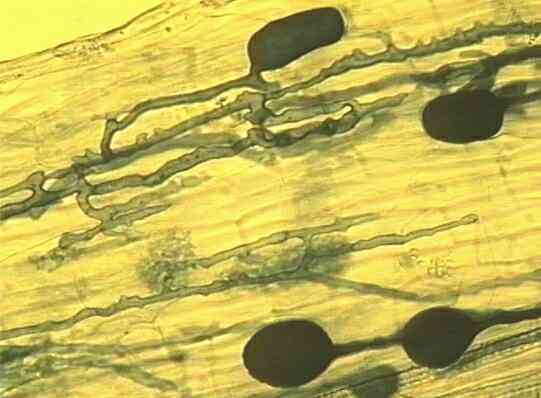 Still higher magnification, showing the fungal hyphae which run longitudinally between the root cortical cells. These hyphae produce swollen vesicles in the root tissues, and tree-like branching structures (arbuscules, seen here as blue fuzzy areas) within individual root cells.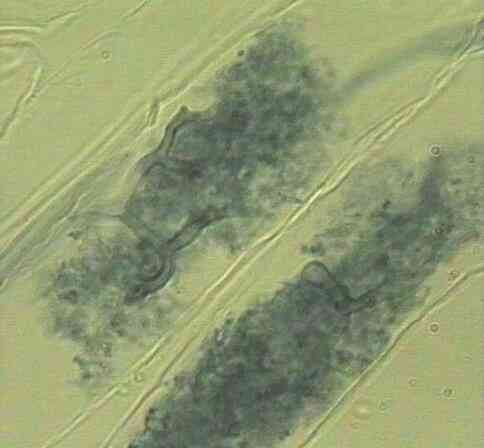 Very high magnification of two arbuscules within root cortical cells.