Welcome to Desert Ecology, where you can learn about desert environments, the adaptations of desert organisms, ecological processes, and impacts of humans on desert environments.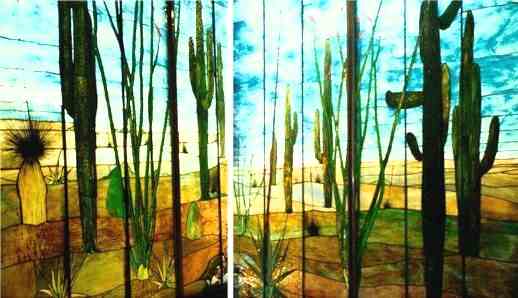 TO ACCESS THIS SITE:
Go to IMAGE GALLERIES to find a topic of interest.
Go to NORTH AMERICAN DESERTS for the main deserts of North America.
Go to DESERT BIOME - for the factors that drive desert environments.
The menu bar at the top of each page brings you back here or to the image galleries
Desert Ecology is the joint venture of Dr. Jim Deacon, University of Edinburgh, Edinburgh, UK and Dr. Sharon von Broembsen, Oklahoma State University, Stillwater, OK, USA. This site is one of two mirror sites for Desert Ecology and is located at Edinburgh, Scotland, UK. The other mirror site is at http://go.okstate.edu/~svonbro/desertecology/ and is located at Stillwater, Oklahoma, USA.