EAGLE CLAWS CACTUS (Echinocactus horizonthalonius)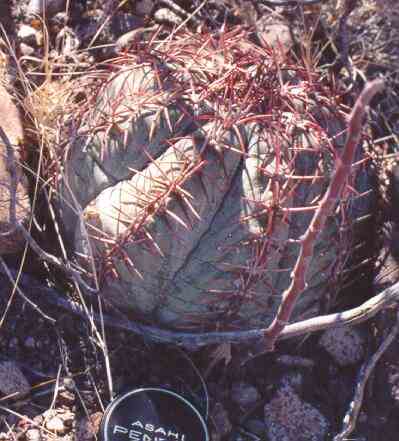 The eagle claws cactus (Echinocactus horizonthalonius) is is a small barrel cactus, usually rounded in form and reaching a diameter of about 15 cm. It is quite common on limestone or lime-rich soils of parts of West Texas, New Mexico and in the Chihuahuan Desert of Mexico.This cactus is characteristically grey-green in colour, with a small number of broad ribs and deep grooves between them. The ribs are covered with stout red spines that curve like an eagle's claw. It produces bright pink flowers from the top of the plant.
Go to Chihuahuan Cacti page?
Go to Cactus Gallery?
Go to Chihuahuan Desert main page?