..
COMMON ROOT- AND WOOD-ROTTING BASIDIOMYCOTA
The images below show three common root-rotting or stump-rotting fungi - Pholiota squarrosa (the "Shaggy Parasol"), Hypholoma fasciculare (the "Sulfur tuft") and Flammulina velutipes ("Velvet shank"). All three of these fungi are commonly seen growing in dense clusters at the bases of older trees, or from stump surfaces, or from just below ground level, where the clusters of fruitbodies can be seen to follow the lines of the older, radiating roots. These are essentially saprotrophic fungi that progressively rot the older roots, but they seldom cause significant damage to healthy trees.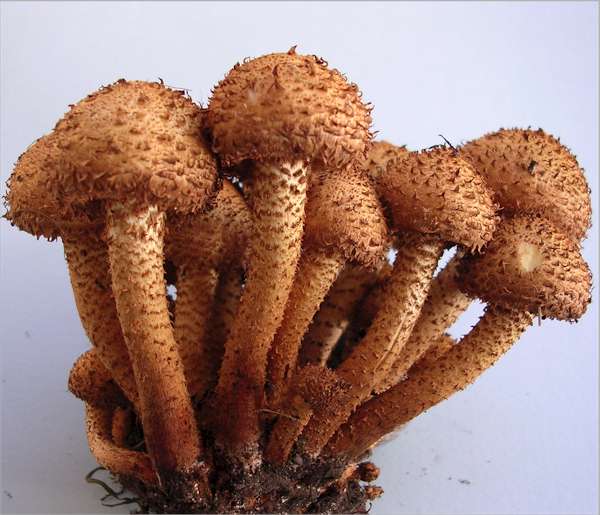 Fig. 1. A cluster of young fruitbodies of Pholiota squarrosa, growing from the base of an old ornamental cherry tree.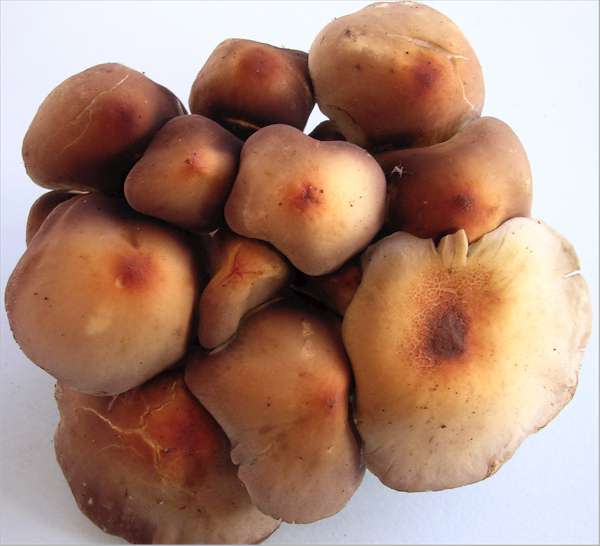 Fig. 2. A cluster of fruitbodies of Sulfur tuft (Hypholoma fasciculare) seen from above, growing from the base of a tree stump. The conspicuous sulfur-yellow colour of the cap gives rise to the common name, Sulfur tuft.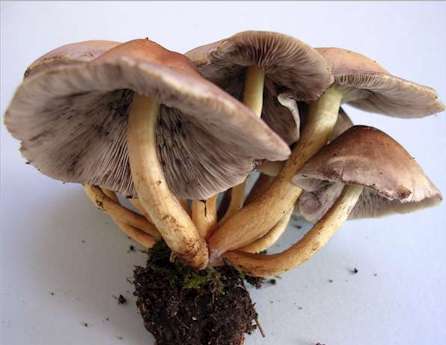 Fig. 3. Cluster of fruitbodies of H. fasciculare in side view. The gills are initially yellow but eventually darken to purple-brown as the spores mature.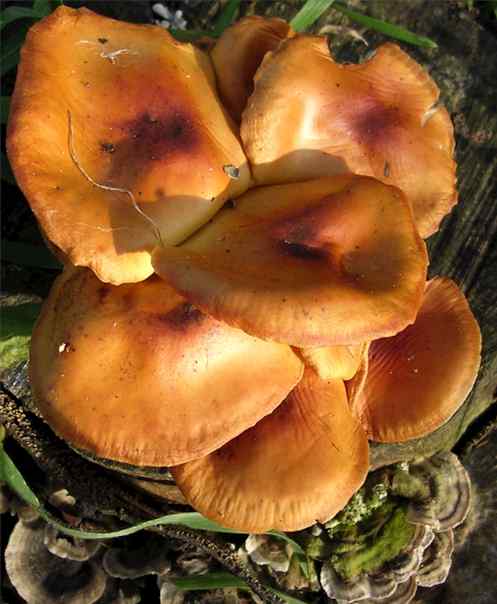 Fig. 4. A cluster of fruitbodies of Flammulina velutipes growing from the surface of a cut tree stump. Also seen at lower left and right are the thin leathery brackets of Coriolus versicolor growing from the same stump.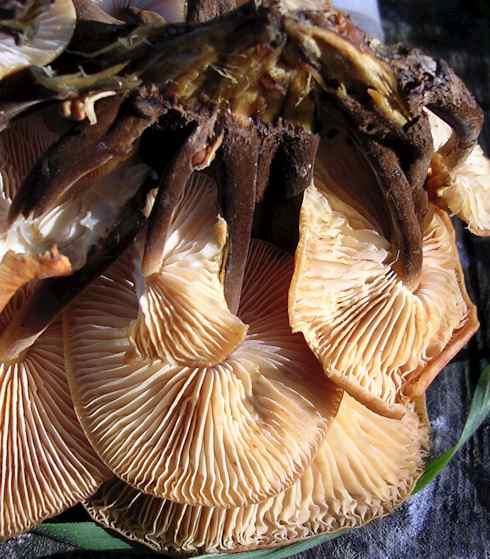 Fig. 5. A view of the underside of Flammulina velutipes, showing that the stipes (stalks) of this toadstool have a dark, velvety appearance, characteristic of this fungus.