..
LACTARIUS (THE MILK CAPS), AND RUSSULA SPP.
Species of Lactarius and Russula are among the commonest and most conspicuous fungi that grow in woodlands. Most or perhaps all members of these two genera form mycorrhizal associations with the roots of coniferous or deciduous trees but, with few exceptions, the extent of their specificity to particular types of tree remains unclear. Fifty-six species of Lactarius are recorded in Britain, and 112 species of Russula.
Both Lactarius and Russula produce relatively large fruitbodies, often with caps more than 10 cm diameter and with gills on the underside. But the two genera can easily be distinguished. All the Lactarius species produce a milky fluid if the gills or the cap is damaged, giving rise to the common name "milk caps" (Figs 1 and 2 below). In contrast the Russula species do not produce milk, and they often produce fruitbodies with brightly coloured caps, white or pale coloured gills and often pure white or cream-coloured stipes (Figs 3 - 5 below). Several of these fungi are poisonous or are recorded as "not edible". This is also true of many Lactarius spp.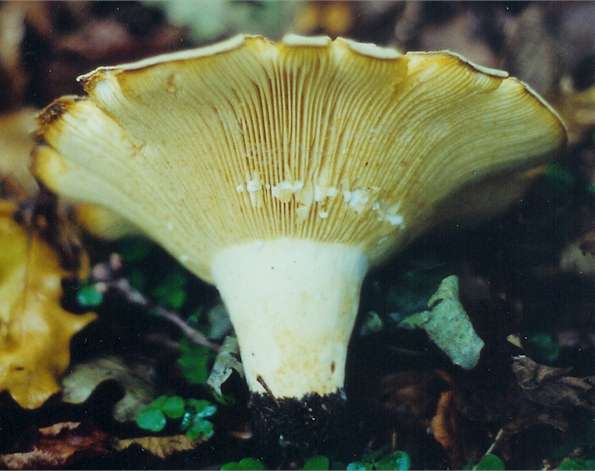 Fig 1.. An old fruitbody of Lactarius sp., a mycorrhizal fungus associated with birch (Betula spp.), showing the "milk" exuded where the gills were damaged. [© Jim Deacon]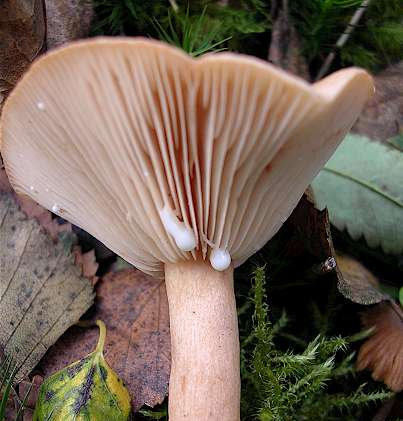 Fig 2. Part of a fruitbody of Lactarius (possibly L. tabidus) growing under birch. [© Jim Deacon]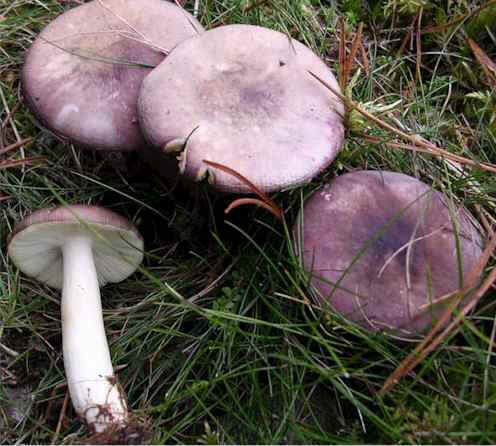 Fig 3. Fruitbodies of a Russula species (possibly R. sardonia) growing in the root zone of pines. [© Jim Deacon]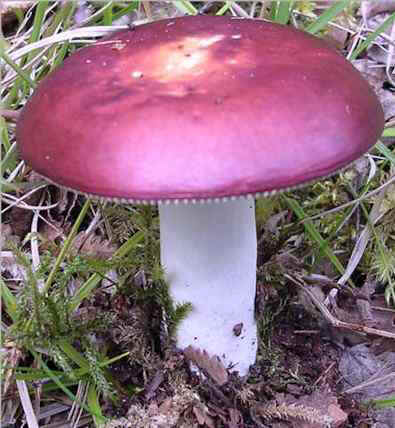 Fig 4. Fruitbody of an unidentified Russula species. [© Jim Deacon]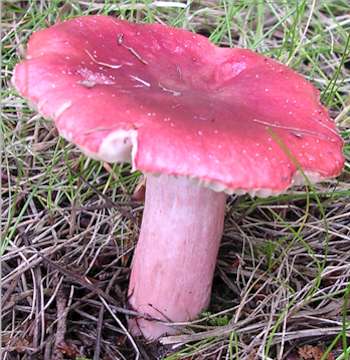 Fig 5. Fruitbody of an unidentified Russula species growing under pines and showing pale pink coloration of the cap and the stipe. [© Jim Deacon]
A few Lactarius species have distinctly woolly caps. This is true of Lactarius pubescens, L. culicioides and (see Figs 6 and 7 below) L. torminosus. All three of these species are recorded as being associated with birches, but the reason for their woolliness is unclear.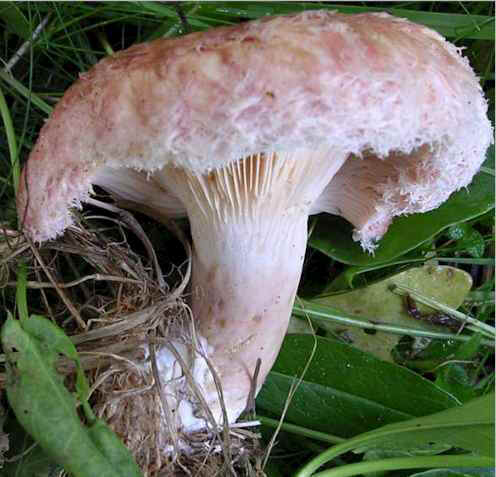 Fig 6. A fruitbody of Lactarius torminosus, side view. [© Jim Deacon]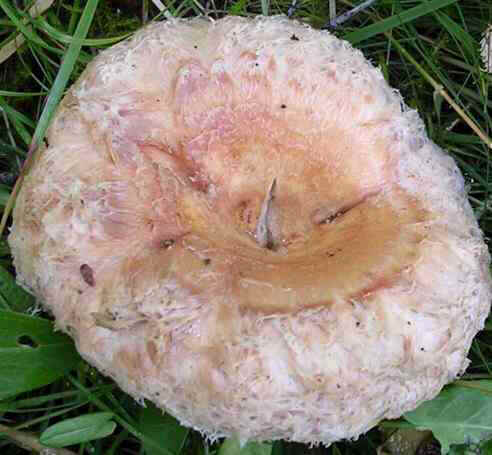 Fig 7. A fruitbody of Lactarius torminosus, seen from above. [© Jim Deacon]